Shopify Website Maintenance
Need urgent Shopify website maintenance to keep working with your customers and drive more revenue every day? We got this! Our team at Grodas Group will provide you with top-class Shopify support services for your page. Load speed optimization, bug fixes, adding new page templates — you name it!
Fix my page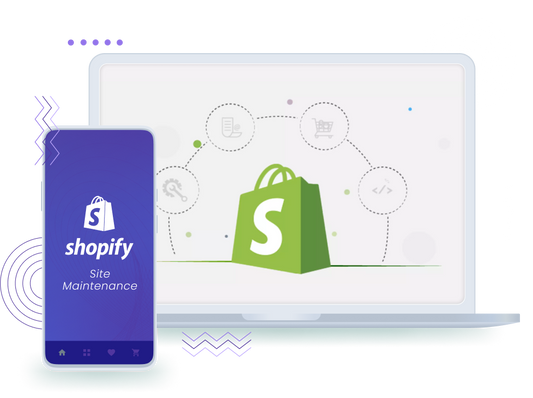 Shopify Support and Maintenance Services
Adding New Features

Plenty of tools and apps can help your Shopify page engage more customers and increase your profits. Choose the most suitable individual monthly plan with us – and you'll constantly be able to add new features to your Shopify page.

New Page Development & Redesign

Market trends change. So, it's essential to take care of the visual aspect of your product, service page, and even your Shopify merchant website. With our monthly Shopify website maintenance plan, we can provide numerous page templates and custom designs to raise your page attractiveness and improve the UI/UX for your clients.

Technical Optimization

Optimizing the page's code can significantly boost its load speed, accessibility, and even your search engine ranking. The Grodas Group team uses tools for manual code checks and the report data from Google Lighthouse to define areas where your page can do a lot better.

Daily Technical Support

For eCommerce merchants, it's imperative to maintain the perfect state of their marketplace. They usually require constant support and access to trusted professionals to ensure their Shopify pages perform just fine. Using native Shopify support won't help you with all the problems. We promise to give proper recommendations for any type of issue you might have, including the ones related to coding and page performance.
Help my Shopify page
Our Shopify Maintenance Process
Shopify support and maintenance services don't take just one day or a couple of hours to complete. Instead, it's a constant sequence of regular checks, bug fixes, updates, and analyzing the page's performance.

Here's what a Shopify maintenance mode is like at Grodas Group:
Primary analysis

We analyze what's wrong with your page and offer changes that would help you out. We make our suggestions based on the latest market trends and what your customers would enjoy.

Update releases and testing

We release the updates and ensure our development team thoroughly controls every technical aspect of each update.

Performance tracking

Implementing updates is nothing without performance checks. We analyze the effectiveness of every improvement we've made, and if we don't like what we see, we start over until it all works perfectly well.

Secondary analysis

The key to success lies in running regular performance and bug checks. Once you're done with it, there's a high chance your page might soon just fail. We won't leave you alone with your issues and will provide regular maintenance for your Shopify page to ensure you'll always be on top.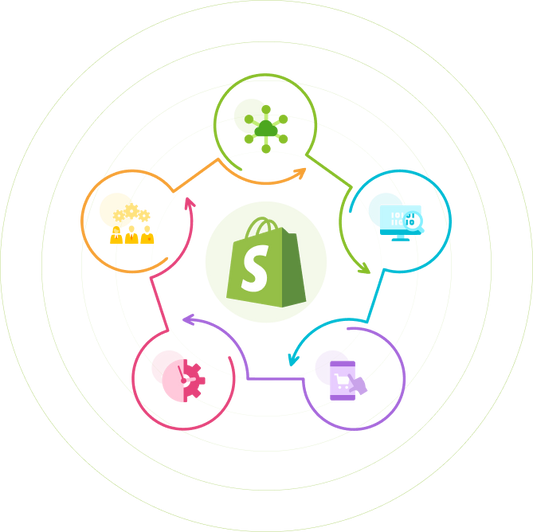 Why Choose Shopify Site Maintenance by Grodas Group?
We've got immense experience working with Shopify. We know how each system works and how to fix any bug. The Grodas Group experts provide due after-launch support services to every client. We want to make sure you get the maximum out of your merchant page!

To prove our point, here are some of the reasons why you should pick Grоdas Group to help manage your Shopify website maintenance and support.
Experienced team of professionals

Our support specialists at Grodas Group have years of experience working with Shopify pages and all kinds of bugs they might have. We know the importance of timely problem solving and adequately working systems for platforms like Shopify. We don't save money on finding the top professionals to serve your needs.

International success

We've worked with a vast chain of clients from Eastern Europe so far, and that's just a start for the Grodas Group team! The company's Job Success Rate on Upwork is 100%, and we've got hundreds of positive reviews on different platforms. Our next goal is to go beyond Europe and reach worldwide recognition as a #1 Shopify website maintenance company.

Narrow specialization

Our fundamental goal as a company is to become a top expert in a particular niche. The main focuses are Shopify and eCommerce development, and we believe we've already achieved quite a lot here. Knowing every issue and possible pitfall your merchant page might face along the way, we can indeed provide top-class Shopify support services to every client.

Flexible collaboration models

Grodas Group enables our clients to choose the most suitable cooperation model that fits their budget, goals, and capacities. You can choose between outsourcing and outstaffing Shopify site maintenance services with us. We're pretty flexible on this, so we can even agree on the mixed collaboration type if that's a more convenient option for you. We'll do the job perfectly anyway.

As for the communication, we can also agree on the most appropriate channel for you. We value your requests and want to make the support and maintenance process as smooth as possible for you.

Individual approach

One of our principal values is putting our clients first. We value your needs and clearly understand the business needs you're pursuing. Having a good-looking, perfectly working Shopify store is key to driving more potential clients and keeping all your existing ones engaged and interested in your product. And yes, we do it in a personalized way!

To do so, we're not leaving you right after we've launched your merchant page. Our expert team provides a range of monthly support and maintenance packages that would fit your exact needs.
What Our Clients Say
Since 2015, we've been working with hundreds of clients and got lots of pleasant reviews on our Shopify support and maintenance services. So, look at some of the testimonials — believe us, we'll do precisely what your merchant page needs!
Incredible developers!

They are skilled and have great communication, they explain what they do and what they are working on. They gave me advice, I loved it!

Recommend them!

Thank you very much to the Grodas team for their responsiveness, politeness, professionalism! It is important to note the excellent work of the designer, programmers, and management. The guys are always ready to advise, suggest and find a solution at any time!

Reliable and flexible developers!

I am satisfied with the work of the development team! I would like to note the qualification of the staff, support, and advice at all stages of development! It's nice to work with a close-knit team of people who understand IT! Loyalty in the price range is also pleasing!

Responsibility, sociability!

I was pleased that you treated all requests and suggestions with respect. It's really cool that you can suggest multiple ways to solve the problem - it shows you as experienced developers!

High-quality work!

I've chosen Grodas for high-quality work, decency, honesty, and punctuality. Grodas team not only performs tasks but also offers interesting solutions!
Grodas Group Awards
Our team has been operating on the market since 2015. We can't be happier to have achieved worldwide recognition and success in eCommerce services, especially in providing Shopify support and maintenance. Of course, we're not going to stop just there!
Here's what we'd like to share as part of our accomplishments as of now:
7

+

years in the business

100

+

successfully finished support projects

20k

+

content users
TOP 3%

Upwork Shopify Agencies

TOP 10

e-Commerce development companies in Ukraine (Good Firms rate)

TOP 50

custom software companies (Good Firms rate)
F.A.Q. about Shopify Support
Services
How Do Shopify Maintenance & Support Work?

We promise an individual approach to every client so they can pick the most suitable service package for their business. We offer flexible and affordable monthly price packs to fit any type of Shopify page and the level of maintenance required for each of them. You can easily

reach out to our experts

so they can recommend a convenient offer.
What's Your Pricing Model?

The total price for the maintenance and service depends on the complexity of your page, how many bugs a team needs to fix, the developers' level of expertise (junior, middle, or senior), and the duration of support works. 

We usually charge by the hour, and the rates may vary from $25 to $40. The price also depends on whether you pick an outsourcing or outstaffing option.
How to Choose the Right Shopify Technical Support Company?

Choosing the right Shopify maintenance company is crucial for proper merchant page functionality and convenient shopping and usage by your potential and current customers. Consider these when picking the right maintenance company: 

Professional maintenance teams know the Shopify API inside and out, so clients don't waste time explaining how it works;
They guarantee regular support and maintenance after the start of the project development;
Experts in Shopify support services provide transparent communication with no delays;
They provide timely maintenance and don't fail deadlines — professional support teams know how important launching a well-working Shopify page on time is; 
They let you try them out and run a test to check their credibility.